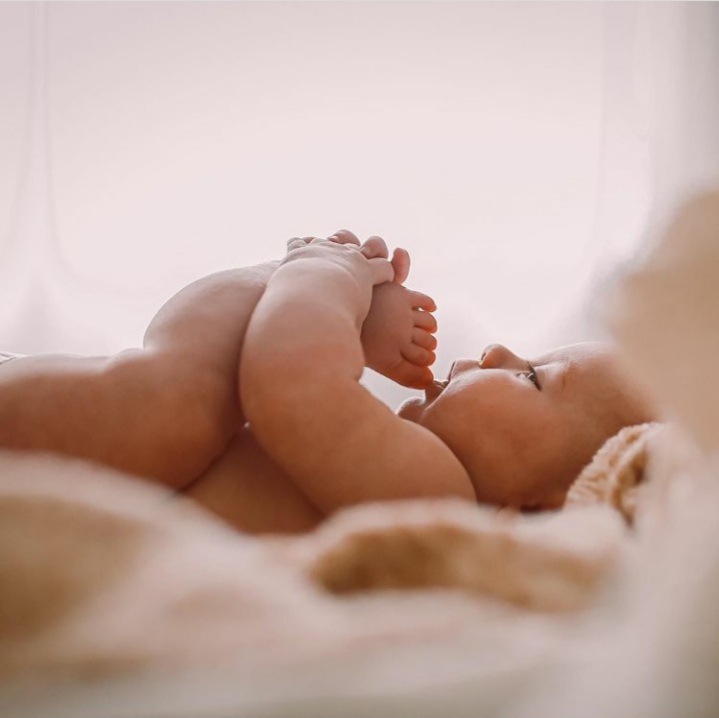 8 Not so Obvious Benefits of Infant Massage
Magic of Infant Massage
As an IMIS Infant Massage Instructor and a Paediatric Massage Consultant, I teach parents and caregivers the magic of Infant Massage. Our skin is the largest organ in the human body and we all want to be touched.

Touch is a powerful interaction between a parent and their child and hence a perfect way to spend some time with your baby and learn how you can help and soothe your child.
My first introduction with Infant Massage was with my oldest son, 17 years ago. I attended a 1-hour session with other mums who I met during our weekly Pregnancy Gymnastic class. We all had babies in the same age, around 5 months. Unfortunately, Hidde didn't liked to be massaged but 3 years later, his younger brother however did.
So, I massaged Tjerk almost every day from birth up to last year. (being a teenager it's not cool to get a massage of your mom) Massaging was a part of our bed routine and it gave him some muscle pain relieve and it helped him to fell asleep sooner and I felt a deeper connection with him though our massaging time. I miss those massaging moments but I am very happy to teach parents now this skill for life!
In my courses, I start in the first lesson with a small introduction and ask why parents were interested in attending the class and their answer is for 90% learning massaging to reduce crying time, get a better connection and bonding and helping to relieve gas, wind and constipation symptoms.
These benefits are by far the most familiar ones but research have shown that there are many more benefits and I'll write about them in this blog.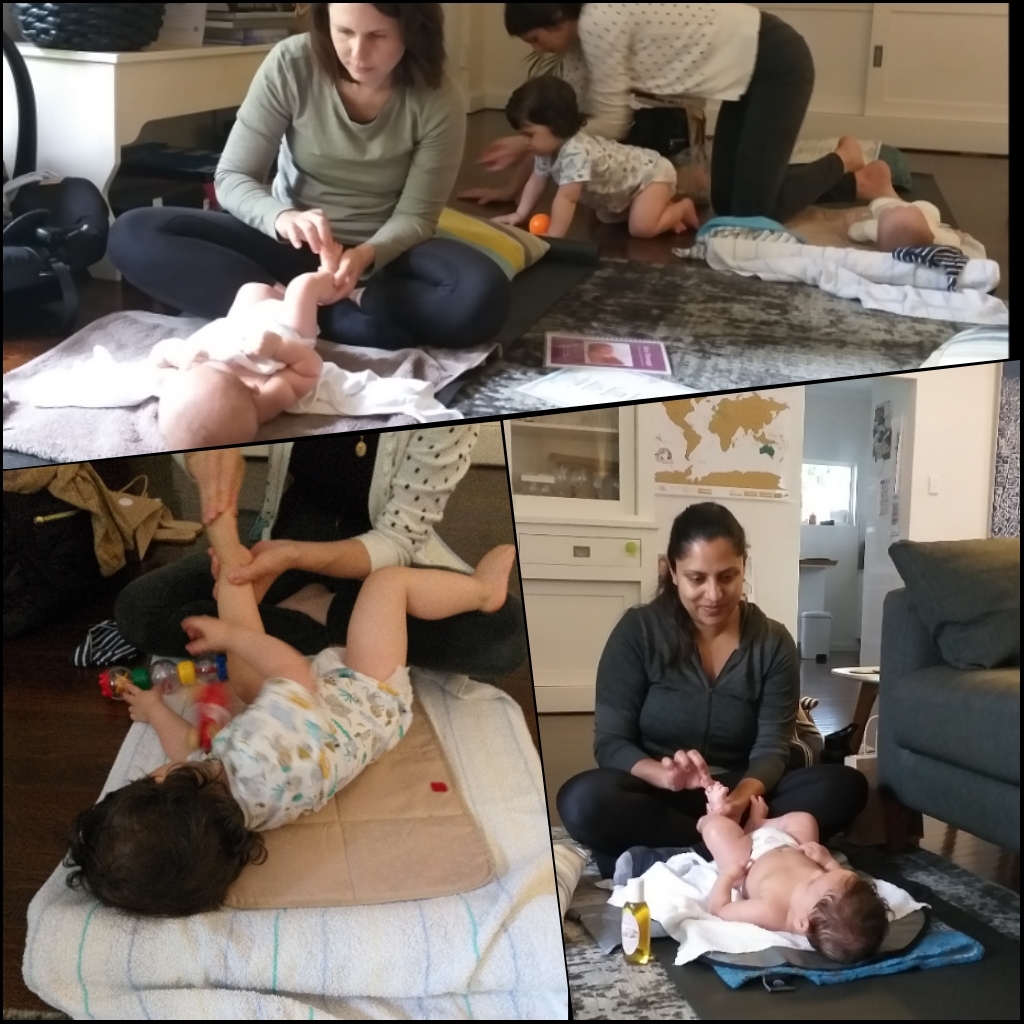 1). Massage can help….with circulation
Massage stimulates the blood circulation and fresh new oxygen flows to all the organs and helps with the removal of excess fluid and toxins.

2). Massage can help …. Boost the immune system
Research published in the Official Journal of the American Academy of Paediatrics shows that significant number of white blood cells (the so called 'Killing-cells') increase by regular massage. Your baby will get less sick.

3). Massage can help …..your baby to sleep better.
Regular infant massage can increase serotonin levels in your baby's blood and regulates melatonin secretion. These hormones regulate the sleep-wake cycle.

4). Massage can help …. Improve motor development
Research published in the Healthmed (Jan, 2012) found that when babies and toddlers received a 15-minute massage for six months the fine-motor, gross motor and overall development were significantly higher than the babies who didn't receive massages. During the massage they get familiar with their tiny body; they have 2 wobbly arms, 2 floppy legs and a round belly.

5). Massage can help …. With running nose
Do you also have a toddler with a constantly running nose? Massage helps promote adequate drainage of the sinuses and excess mucus on the chest.

6). Massage can help ….. your baby grow
Various research studies have shown that infants receiving kangaroo care, touch therapy and massage therapy gain weight faster and having earlier discharge from the hospital. Massaging preemies in the NICU provides positive long-term development of the infant and gives families the positive opportunity to touch and feel their baby to bond while helping their baby maximise sleep, comfort and neurodevelopmental outcomes.

7). Massage can help …. reduce anxiety for mums and dads
While massaging your little one you learn to understand and 'read' the body language of your baby. It's a way of communication without words between you and your baby. You'll get a better connection and massage is a wonderful way to help develop, strengthen and maintain the bond between the two of you.(Gürol, 2012)
8). Massage can help ……reduce stress hormone levels
When someone is touched the hormone oxytocin will release and this gives you a warm, pleasant, comfortable feeling. Your baby will feel loved, happy and secured but so will you. It will reduce stress and anxiety for the new mum or dad, make you more confident in what you're doing. Research from Dr Glover (UK, 1996) has shown that baby massage is likely to have a very important role in helping postnatal depression.

Did I make you curious and want to learn the skill of life yourself? My next Infant Massage Class starts Thursday 4th of March.