Labour Preparation Massage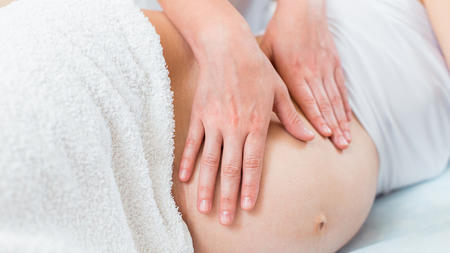 Labour Preparation Massage is about supporting your body into labour.

Finally, after 9 months it's time, your baby is ready to meet you. From 37-38 weeks pregnancy you can start with 1 or 2 times weekly massage to prepare yourself for birth. During the massage I'll use pregnancy massage techniques with focus on the continuously changes in the body and adapt to your ever-changing needs in the lead-up to labour.
This massage is all about relaxation and prepare the mother-to-be for labour as part of her birth plan, to get a calm mindset and assist the natural process of her body when it is ready for labour. It's scientifically proven that massages promotes oxytocin and endorphin and these are important labour hormones.
As you reach the 38 weeks, or pass the due date, I can include acupressure points to your pregnancy massage to help prepare you and your body for labour. You'll be massaged with a nice labour blend essential oil mix to help relax and nurturing your body.
Please note: A labour preparation massage is not a medical intervention, and not designed to initiate labour specifically. The aim is encourage the body to begin labour on its own, there is no guarantee this treatment will induce labour but it will help you to relax, mama!
Labour Preparation Massage included intake and magnesium footsoak
90 min € 95 per session